Charlsie
Posted at Aug 04 2020, 15:01h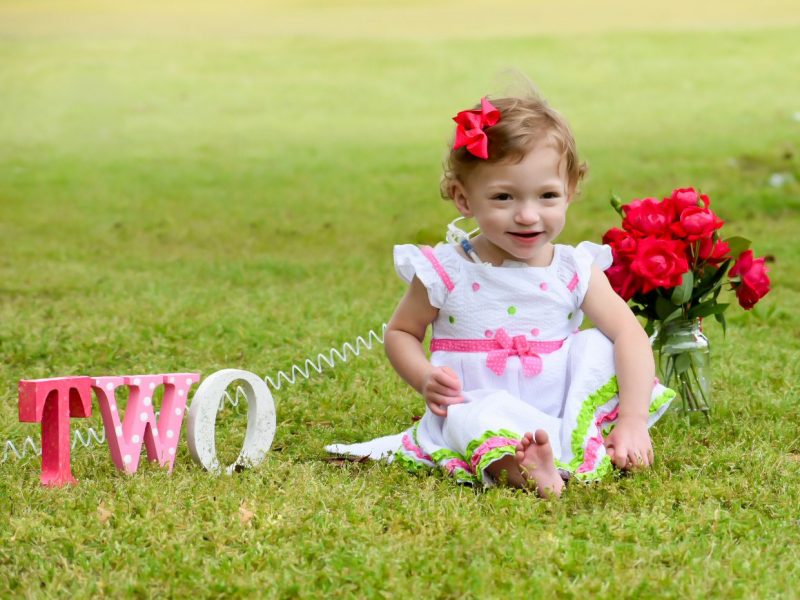 Jen and her family have stayed in our House multiple times since 2018. Their longest stay was 98 nights. Jen shared their journey with us recently and explained how much our House means to them. Here is her inspiring story.
"Charlsie Jane was born at 27 weeks after I had been in the hospital for three weeks with preeclampsia and HELLP syndrome. She was only 1lb 11 oz. at birth. She had a very complex case and contracted an intestinal infection that is the number one killer of preterm babies. She ended up having three surgeries in our hometown of Greenville, SC, and lost all but 10% of her intestines. They told us she couldn't survive and wanted to do comfort care only. That's when we started researching other options. I got in contact with the surgeon in Cincinnati and we transferred there.
Cincinnati's Ronald McDonald House was a HUGE help for our family! We had to stay in Cincinnati from September 27, 2018 – January 22, 2019. I had to take a leave of absence from work for the time we were in Cincinnati. My PTO quickly ran out and we had no extra money to cover a hotel or meals. If not for the House, I wouldn't have been able to stay with Charlsie for her five additional surgeries that were required to get her bowel functioning.
It also allowed me to meet other amazing families. Another family, in particular, we became very good friends with. Their son was two weeks younger than Charlsie, and was in the same NICU pod together. That family became our family away from everyone in South Carolina. We always had dinner together and even baked goodies at Christmas to share together. We still keep in touch with them regularly. We keep trying to plan for our kiddos to meet at appointments as we have to travel back up every three months.
The House has been so amazing! One of the coolest things I can tell donors about the House is they really care about your kids. The House becomes a part of your village. They remember all kinds of random, amazing things. For example, my daughter loved this bobblehead penguin that a company had donated. I asked one time if they had an extra because hers broke. The staff didn't find one, but the next time we visited two months later, they told me the company was down the street and to check if they had any. They didn't. Then, three months later when we returned for another visit, the staff had found one and set it aside for Charlsie. This was months after I had asked originally. They remembered this tiny detail and made sure to set it aside for our next visit. They are wonderful!
I'd also like to talk about Christmas. Nothing is more heartbreaking than being seven hours away from your family and celebrating your baby's first Christmas in a hospital room. Add in the financial burden of not working, with months of bills adding up, and it's concerning how you're going to give your child a Christmas. Christmas at the House was WAY more than I could ever imagine. They really, really try to make it feel like a good celebration!
RMH has changed our lives so much! Donations are how we celebrate Charlsie's birthday every year. We request donations instead of gifts for her. We also host a dinner in her honor at our local House to celebrate her every year. It's an extra way to say thank you for all they've done for us during one of the darkest and most difficult times of our lives!
We look forward to seeing our RMH friends (staff) every time we visit. Thank you could never be enough!" – Jen, Charlsie's mom