Mary
Posted at Jul 16 2020, 15:57h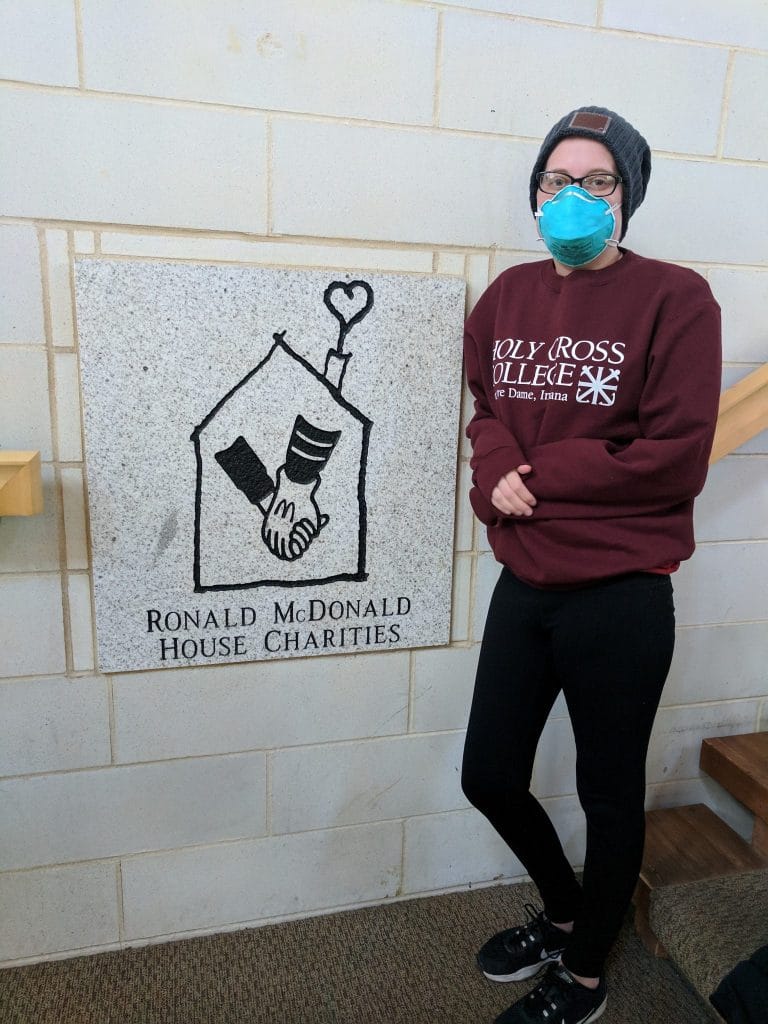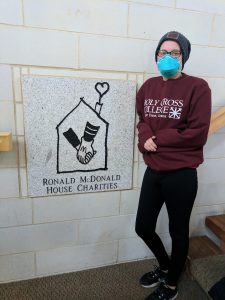 Back to school in 2020 looks different for children this year. In times like these, we look to our guest families for inspiration. For Mary, back to school in 2017 should have meant going back to college where she was studying to become a teacher. However, her life changed in a moment when doctors told her she needed a bone marrow transplant to save her life. Mary and her family left home in South Bend, IN for expert care in Cincinnati.
For 133 nights, Mary and her family stayed in a room in our House. While it has been over two years since they left, like many of our guest families, Mary still keeps in touch and lets us know what she is up to. We were thrilled to receive the following note:
I had a bone marrow transplant at Cincinnati Children's and even after I was released from the hospital, it was important that I remain close to the hospital for my daily appointments and in case of an emergency. The Ronald McDonald House was gracious enough to take us in.

Staying in the House made all the difference in the world for me. When I was in the hospital, it allowed my mom to have a place nearby so that she could have a meal or a shower or even sleep in a real bed (if I could convince her that she didn't have to sleep on the cot in my hospital room.) When I was living in the House, it allowed me quick and easy access to the hospital and they even had an isolated transplant room just for me that catered to my special needs. It would have been difficult to find a place that I could trust to be clean and understand that I had certain limitations.

I now teach third grade at St. Jude Elementary School in Fort Wayne, Indiana. I have a whole new outlook on life. The Ronald McDonald House also allowed me to understand the impact a volunteer can make. I try to do volunteer work when I have the time to do it and my family and I have even volunteered at our local Ronald McDonald House in Indiana.

I was definitely not expecting to have to be isolated ever again after I did my time during transplant. However, I think I was more prepared than most for dealing with the emotional side of the Covid-19 virus. I also think that the habits I created to keep myself germ-free have carried over nicely into my everyday life and it was not a difficult transition once this virus began to change society.

I am just so incredibly thankful for all of the people who were involved in my transplant process. I have been very fortunate to be able to return to the life I left behind. Teaching third grade has been a huge blessing in my life. I was definitely put through the wringer with my bone marrow transplant but I believe that it happened for a reason and I am working to do all that I can for others with the gifts I have been given.
Mary spent months continuing her education in isolation. She didn't let fear, a bone marrow transplant or anything else keep her from becoming a teacher. We are proud to know Mary and her family and hope her inspiring story helps bring hope to your family this back to school season. While we continue finding our way through this time together, you can help make a difference from your own home with a donation to support guests like Mary.